Welcome back, book nerds.
To be honest, this post is late up because I'm struggling today. I have very few spoons left , but here we are. I can't make a post about what is on my mind, or the state of the world, due to my job. But I can say this. You are loved, you are valued, and I am always here to talk. I may not be able to understand what you are going through, but I can empathize and I can be angry and hurt for you. Do whatever it is you want to do. Personally, I'm going to start making a conscious attempt to diversify my reading. If you have any recommendations, please leave them in the comments. Feel free to comment or message me at any times. I'll leave my info down below.
On to the books.
TBRNIUM explanation
I love watching TBR games on BookTube. Love them. Being a new BookTuber I thought this was a prime time to get my own TBR game up and running. I decide to take some inspiration to create a virtual game known as TBRNIUM.
I created the board and the cards, so please excuse the bad graphics. Each color represents a different prompt category.
Red: Non-Fiction
Yellow: TBR Jar
Blue: Recommended
Green: Star ratings
Purple Brain/Cloud things: My choice.
In the middle, there are four reading challenges pulled from various points around the internet. When I reach the middle, I have to pull a card from whichever reading challenge I fall on. Then I continue around the board from the beginning of my next roll.
Modern Mrs. Darcy 2020 Reading Challenge found here.
Book Riot's 2020 Read Harder Challenge found here.
Popsugar's 2020 Reading Challenge found here.
The Uncorked Librarian's Uncorked 2020 Reading Challenge found here.
RULES:
I have to roll 6 times per month.
If I get two of the same number, I roll an extra time. This resets the counter. (Less likely that I'll have to roll a bajillion times because the dice hate me….)
If I fail to read a book on my TBR for that month, then I have to read one of the books on my Been There Done That Novelogue's Posture. Most of which I don't want to read. Consequences are important.
Now that the super long explanation of the board is over. Let's get to the TBR.
TBR
The first thing I rolled was boyfriend pick. My boyfriend, lets call him The Boy from now on, chose Blind Man's Bluff by Sherry Sontag. This is a nonfiction about submarine espionage during the Cold War. I just started reading this today and the writing style seems pretty engaging, so fingers crossed it won't take long. 497 pages, published 1998.
The next thing I rolled was a nonfiction and I got the card "Disaster/Event." I picked In Harm's Way by Douglas Stanton. This tells the story of the sinking of the USS Indianapolis in World War II. While returning from a top secret mission, the Indianapolis was struck by a Japanese torpedo and began to sink. 300 men died immediately, hurling 900 men into the middle of the Pacific with no help in sight. By the time, help arrived only 317 men were left alive. One of the largest tragedies in Naval history, but one of the most important lessons. I'm expecting my soul to be ripped out and handed to me. 384 pages, published 2003.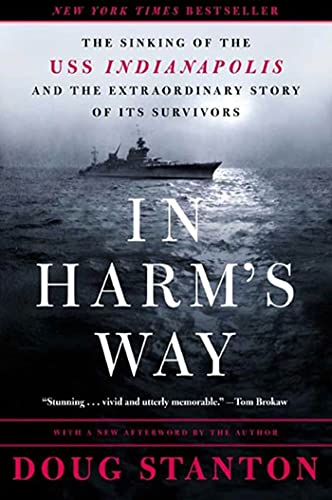 My third roll was a TBR jar pick. I reached into tin that has some of the books off of my TBR shelves. I pulled The Eye of the World by Robert Jordan. This is the first book in the Wheel of Time Series by Robert Jordan, and is my dad's favorite book series. I don't know much more about it. It is an epic fantasy series. 814 pages, published in 1990.
My fourth roll was also a TBR jar pick. This time I pulled A Darkness Forged in Fire by Chris Evans. No, not that Chris Evans. This is another high fantasy. Konowa Swiftdragon and his regiment are outcast from their own kind, the Elves, for bearing the mark of the Shadow Empress, so they give their services to Calahrian Empire. Konowa Swiftdragon is disgraced and his Iron Elves are disbanded, until the Empire needs them to fight the Shadow Empress again. 416 pages, published in 2008.
Fifth pick was a star pick. The card was "Highest rated on GoodReads." The highest rated on my GoodReads list was actually Way of Kings by Brandon Sanderson. After doing a LOT of research, I found out the Way of Kings was not the ideal introduction to the Cosmere. Which meant moving on to the next book which was Muhammed by Martin Lings. This is a biography about Muhammed based on early sources. 362, published by 1983.
The sixth roll put us into the middle of the board and pulled a card from the Modern Mrs. Darcy deck. I pulled the prompt "A book published in the decade." For this, I picked Time of Contempt by Andrzej Sapkowki. This is the second book in The Witcher series. Its kind of a cheat, but it was published in 1990 in Poland and I was born in the 1990s. However, it was published in 2013 in English. My challenge. My cheat. 347 pages, published in 2013 in English.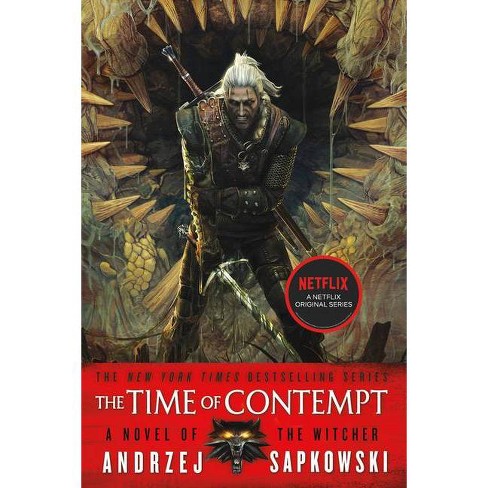 Finally, my seventh roll was non-fiction with the prompt Memoir. I chose Make Your Bed by Admiral (Ret) William McRaven. This started as a commencement speech in 2014 at the University of Texas. It went viral and Admiral McRaven wrote a book with this story and several other from his life and those around him. 125 pgs, 2017.
That's my TBR for June. 7 books, Total pages: 2800 pages. Its fine. I'm sure it'll all be fine. That's only…..99 pages a day. Every day. Literally all 30 days. I'm sure I can do that. Probably. Its not like I have an essay or a final…or work…or uploading. It'll be fine.
If you want to see the video with how the rolls and everything worked. Check out my video below.
I'll see you guys on Friday for F is for Friday.